Dr. Paul Lubitz: The Entrepreneurial DermatologistArt of Skin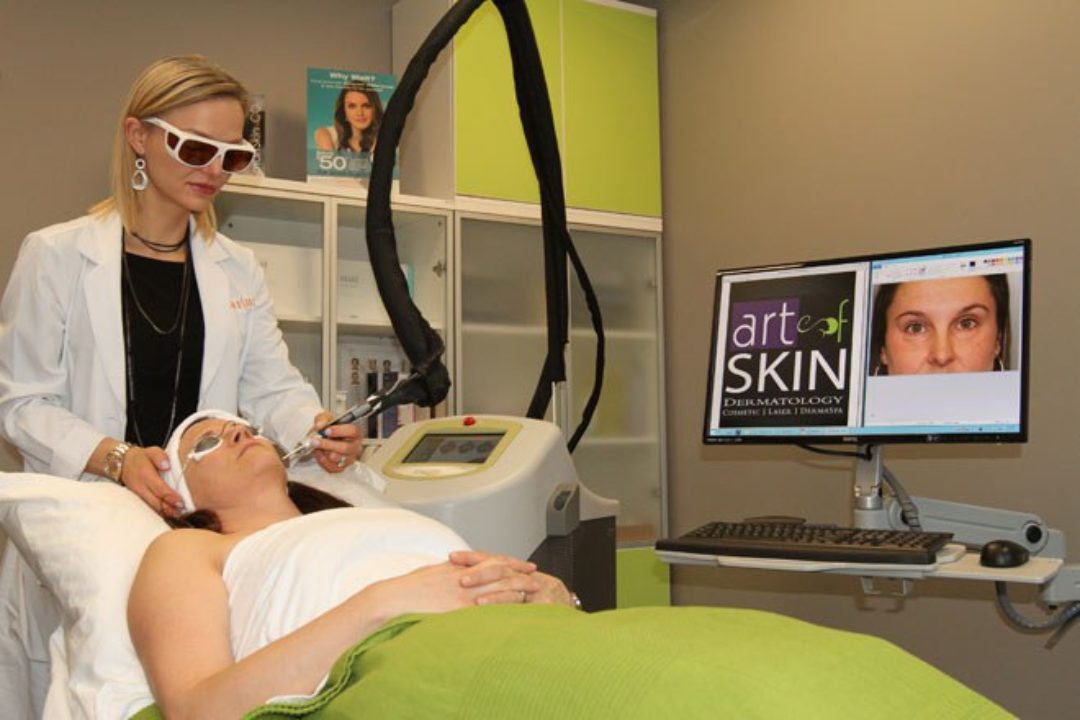 Naturally, living in rural, non-urban areas has its advantages. Little traffic, clean air, not too much noise – these are all benefits (some would say godsends) that people in rural areas regularly enjoy. And if you happen to live in a cozy town that buttresses the northern Rocky Mountains and the oldest national park in Canada (the town I'm talking about, if you haven't guessed, is Canmore, Canada), then you may consider yourself particularly fortunate.
But, as it goes, there are certain things that residents of urban areas have easier access to. Case in point: variety in medical care. The simple fact is that, given the size and population of urban areas, residents of cities enjoy a greater level of medical choice, and it's a difference in selection that only becomes more pronounced as we begin to discuss more specialized fields of medicine.
Dr. Paul Lubitz is a Canadian dermatologist who is educated and experienced in providing a wide range of medical dermatologic care, indeed everything from cosmetic care to skin cancer treatment. He's been practicing dermatology for more than twelve years, first in St. John's, Newfoundland and then in Edmonton, a fairly large city in Alberta, and then in Canmore. It was when moving to Canmore that Dr. Lubitz realized two things: one, given the location of this idyllic town and given its altitude, Canmore and Bow Valley residents were particularly vulnerable to skin cancer and other negative affects of extreme climate, sun, and altitude. Dr. Lubitz also noticed one other thing, something that ultimately shaped his professional future in the town: that is, that given the size and location of Canmore, residents oftentimes had to drive more than 120 km to the closest city (which is Calgary) to receive more advanced medical and surgical dermatological care and/or cosmetic skin treatments.
Dr. Lubitz set about to change that and give Canmore and Bow Valley residents more convenient access to advanced skin care provided by a board certified dermatologist and skin specialist. And in September of this year (September 12th to be exact), Dr. Lubitz made good on his goal by successfully opening his Art of Skin Dermatology and DermaSpa Centre, a clinic located straight in the heart of the small, but bustling downtown centre of Canmore.
The Art of Skin Dermatology and DermaSpa Centre is a full-service dermatology medical clinic that has both the board-certified, trained dermatology staff and the advanced, modern technology to provide advanced skin treatments to Canmore residents. Surgical removal of skin cancer, abnormal moles, dermal and subcutaneous tumours, advanced laser treatment for hypertrophic, atrophic and disfiguring scars, in addition to removing pigmented lesions and blood vessels, cosmetic removal of moles, seborrheic keratoses, warts and other benign skin growths – these are just some of the conditions that Dr. Lubitz and his Art of Skin staff can now focus on successfully treating. Cosmetic treatments also include a variety of skin rejuvenation and tightening procedures, as well as wrinkle reduction and volume restoration.
The new clinic has also enjoyed a healthy reception. Indeed, originally it was planned that Art of Skin would only be open 3 days a week. However, due to demand, Dr. Lubitz has extended the open hours of the clinic to now 5 days a week.
Building and marketing a new dermatology clinic, not to mention investing in all the modern dermatological equipment, is no easy feat, to say the least. And for entrepreneurs or those who thinking of beginning their own business, it's interesting to know what inspired Dr. Lubitz to establish The Art of Skin clinic. After all, this is a doctor who enjoys a successful dermatology career and who just as easily could have decided to avoid the heavy risk of beginning a new business and continue on with his medical career status quo. But, that's not what Dr. Lubitz chose to do. And the question is why.
The inspiration to begin Art of Skin came, yes, from his professional and personal goal to provide residents of Canmore and the region easier access to advanced skin care. But, as the doctor elaborates, the idea to open a new clinic in Canmore also came from a deeper and subtler source of personal inspiration. In Dr. Lubitz's words: "[I think] … beginning any new business has of course economic considerations. Businesses are created as a way to generate income. But, I think entrepreneurship and business creation should fundamentally serve as a way to better one's community. When I first came to Canmore, I was overcome by the surrounding beauty of the town and the generosity and kindness of it's residents. Almost immediately I knew that I wanted to do something to add to Canmore and this community. Establishing a new, state-of-the-art dermatology clinic was one thing I could offer to the community and, plain and simple, that was my first, and the most important source of inspiration for establishing Art of Skin."
The Art of Skin Dermatology and DermaSpa Centre is located in Suite 204 at 1240 Railway Avenue in Canmore, Alberta. Its hours of operation are: 8 am – 5 pm, Monday through Friday. The telephone number is 403.675.0018.